Get our bi-weekly research brief
E-Poll's bi-weekly brief presents critical data and findings from our latest research on the world of media and entertainment.

Designed for marketers, brand managers and research executives.

Gives the important and timely information you need - once every other week.

Opt out any time.
The Bi-weekly Research Brief covers topics from the business of media and entertainment
CELEBRITIES

Who's noteworthy among the more than 10,000 celebrities in the E-Score database.
BRANDS

How Americans feel about the brands and marketing strategies in the news.
CHARACTERS

The characters that Americans love, hate and care about from TV, Film, Advertising and more.
PROGRAMS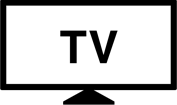 Opinions and behaviors of real viewers of more than 4,000 broadcast, cable and streaming shows.
MUSICIANS

From hot bands to classic acts, what we're listening to, seeing in concert and buying online.
SPORTS

The athletes, coaches and broadcasters making waves in business and marketing.
Stay up to date on these topics and more. Enter your email here, and get our bi-weekly research brief